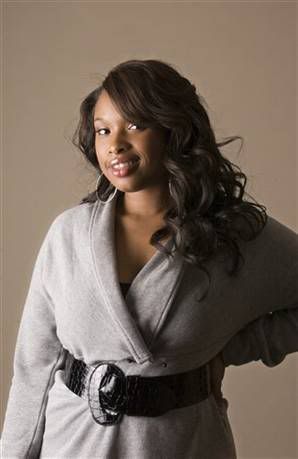 Jennifer Hudson might be letting her Oscar win for Best Supporting Actress in "Dreamgirls" go to her head.
Besodes tangling last week in Simon Cowell of "American Idol", the show that fave the ungrateful diva her big break, the singer tried to back out of performing at Saturday's taping of the Soul Train Awards show in Los Angeles.
"Jeniifer called Friday and said she couldn't make it," said our source.
"Soul Train" producer Don Cornelius immediately called Clive Davis, the legendary J Records mogul who created the careers of Whitney Houston, Alicia Keyes and dozens of other artists.
"Clive called Jennifer and read her the riot act. He said, "Ger your ass out to L.A." and then hung up on her (Gangsta move Clive)*
The strong talk from her de facto boss evidently worked because "she showed up."
As viewers will see later this month, Hudson was presented the Sammy Davis Jr. Award for Entertainer of the Year, while Jamie Foxx and Mary J. Blige, John Legend, Gnarls Barkley, Beyoncé, Jay-Z and Babyface were also honored.
Hudson earned a different kind of honor yesterday - from Burger King. She got her first job, at age 16, at a Chicago franchise working with her sister, who claims they sang together while flipping burgers.
The chain awarded Hudson an all-you-can-eat pass for life, proclaiming, "Burger King Corp. is proud of Jennifer's success . . . Our loss is the entertainment industry's gain."
When asked last week why she didn't thank "American Idol" in her Oscar speech, Hudson snapped, "If I'd been any better at my job when I was at Burger King in my middle teens, I wouldn't be here, either, so maybe I should thank them, too."
"Extra" went through tapes of old shows and found three instances of Cowell's praising Hudson, proving that she was wrong when she claimed he was not supportive. Asked whether Hudson owed him an apology, Cowell said, "No . . . All I ever wanted to do on the show was be fair."
Reps for Hudson, Cornelius and Davis didn't return calls.
*I'm not really interested in J Hud and her happenings but I just thought that was gangsta of Clive. I see it worked 'cause she scurried her arse right to that award show.